World-Leading Keynote Speaker
Internationally renowned for her electrifying and enlightening keynote speeches, Dr. Magda Lilia Chelly has a remarkable ability to engage audiences at conferences, internal meetings, marketing events, and strategy sessions. She has shared her insights on a global stage, delivering compelling talks for esteemed organizations such as DELL, Cisco, and global international conferences such as OWASP Global Conferences, BlackHat Conferences, amongst others.
Dr. Chelly's captivating stage presence and expert virtual keynote speaking capabilities, honed from her extensive experience engaging diverse virtual audiences, make her a sought-after figure in over 30 countries. Her clientele values not only her enthralling and entertaining manner of presenting but also her authoritative stance, backed by an impressive business track record and a wealth of experience.
In addition to her expert keynotes, Dr. Chelly offers a repertoire of workshops meticulously tailored to your specific needs. Whether live on stage or over a virtual platform, her vibrant presentations are bound to make your event a resounding success. Delve into the variety of speaking topics Dr. Chelly covers, or explore the examples of speeches she has previously delivered, ready to be adapted for your particular needs. Also, gain insights into her current speaking engagements by viewing her keynote speaking schedule.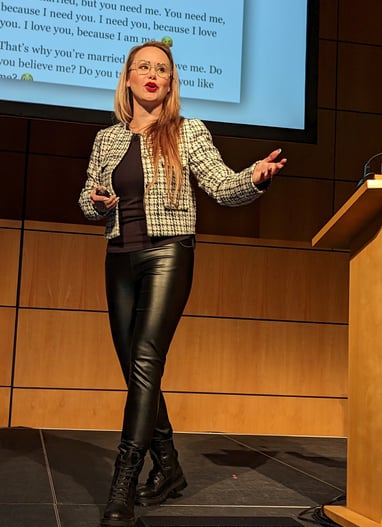 To book Dr. Chelly as a keynote speaker, you can contact her directly or read more about her. Explore the testimonials that attest to her exceptional keynote speaking, and learn more about the role and significance of a keynote speaker.
When choosing a keynote speaker, consider their ability to align with your outlook and evoke the vision and possibilities you wish for your event. Dr. Chelly has a proven track record of achieving this with grace and eloquence.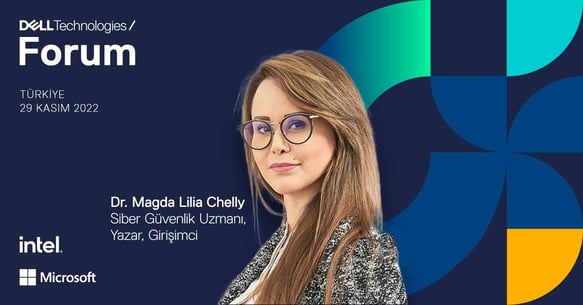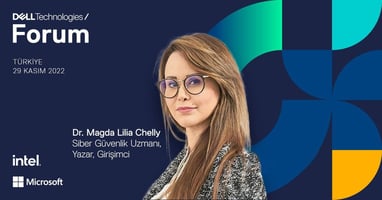 Choosing a Keynote Speaker
When choosing a keynote speaker, consider their ability to align with your outlook and evoke the vision and possibilities you wish for your event. Dr. Chelly has a proven track record of achieving this with grace and eloquence.
To ensure everything runs smoothly, it's crucial to provide a comprehensive briefing to your selected keynote speaker. This will include an overview of the event, its objectives, audience demographics, potential themes for the keynote speech, and any logistical details.
Professional speakers like Dr. Chelly often provide a simple agreement for approval, while also accommodating any pre-existing contracts you may have. Once logistics such as travel and accommodation are confirmed, you can anticipate an event enriched by the knowledge and charisma of Dr. Magda Lilia Chelly.
Based on Dr. Magda Chelly's expertise in cybersecurity, the following potential speaking topics could be tailored to your specific needs:
Navigating the Cybersecurity Landscape Learn how to comprehend and navigate the complex world of cybersecurity, from basic security measures to advanced risk mitigation strategies.

Third-Party Risk Management: A Cybersecurity Perspective Explore the intricacies of managing third-party risks and learn how to safeguard your organization from potential cyber threats.

Understanding Cyber Risks in a Post-Pandemic World Delve into the evolving cybersecurity threats in the aftermath of the global pandemic, and discover strategies to tackle them.

The Human Element in Cybersecurity Understand the role of human behavior in cyber threats, and how awareness and education can effectively mitigate these risks.

Digital Leadership: Securing Virtual Environments Gain insights on how to lead and succeed in a virtual world, where remote work and virtual engagements increase cyber vulnerabilities.

The Future of Cybersecurity: Predictions and Preparations Take a look into the future of cybersecurity, analyzing trends, potential challenges, and the preparation needed to stay ahead.

Harnessing the Power of AI for Cybersecurity Learn how AI is revolutionizing cybersecurity, from predictive threat intelligence to automated response systems.

Wellbeing and Work-Life Balance in Cybersecurity Explore the strategies to balance stress and productivity in high-demand cybersecurity roles.

Building Cyber-Resilient Organizations Understand how to develop a cyber-resilient organization that can withstand, recover from, and evolve to prevent future cyber attacks.

Building Trust: Privacy and Data Protection Gain insights into privacy laws, data protection strategies, and how to build trust with stakeholders in the era of data breaches.

Cybersecurity for SMEs: Challenges and Solutions Learn about the unique cybersecurity challenges facing small and medium enterprises (SMEs) and discover practical, cost-effective solutions.

Securing the Future: Cybersecurity for Emerging Technologies Explore cybersecurity implications for emerging technologies such as IoT, blockchain, and quantum computing.

Innovation in Cybersecurity: Staying Ahead of the Curve Uncover the latest innovations in cybersecurity, from new tools and technologies to ground-breaking strategies.

Empowering Women in Cybersecurity Discuss the importance of gender diversity in cybersecurity and learn how to empower more women to join and thrive in the field.

The Role of Cybersecurity in Digital Transformation Understand the critical role cybersecurity plays in digital transformation efforts and how to integrate it from the start.
These topics can be further tailored to suit a general audience or specific industries. As an experienced cybersecurity leader, Dr. Magda Chelly can provide a wealth of information, insights, and actionable strategies on these topics.
This talk, delivered at a TEDx event, follows the respected TED conference format, organized independently by a local community. It aims to make cybersecurity more approachable and understandable for everyone, shedding light on a topic often cloaked in jargon and technicalities. If you're interested in learning more about this and similar topics, you can explore my TEDx talk here.