Dr. Magda Lilia Chelly is a renowned cybersecurity expert and influencer. She has extensive experience in the field and is known for her work as a cybersecurity advisor and her commitment to raising awareness about the importance of cybersecurity in today's digital age.
Chelly holds a Ph.D. in Telecommunication Engineering and has been active in promoting diversity and gender balance in the cybersecurity sector. She is the founder of Woman In Cyber, an initiative aimed at encouraging women to pursue careers in cybersecurity.
She has also written and contributed to several publications on cybersecurity, providing expert insights and guidance on various aspects of the field. However, please note that the specific details of her works and her current role could have changed post my last training data in 2021, and it would be best to look for the most recent sources for updates.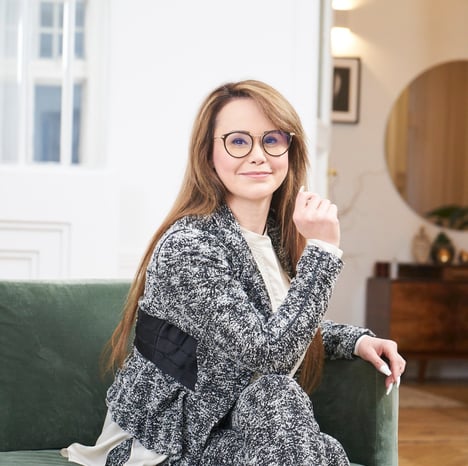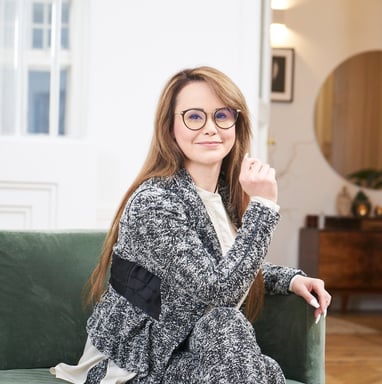 5.0 out of 5 stars The Business Guide to Cyber
Reviewed in the United States on July 7, 2023
I didn't know much about the business side of Cybersecurity going into this book, but it gave me a better understanding of how to talk to executives about Cyber risks and how to get more for the security program.
-Susan
5.0 out of 5 stars Great book for anyone that is in leadership and wants to understand cyber resilience
Reviewed in the United States on May 24, 2023
I recently had a look at Building a Cyber Resilient Business from Packt and written by Dr Magda Chelly, Shamane Tan, and Hai Tran. This is an excellent guide that aligns the responsibilities of cyber security and resilient to the various C-level roles within an organization. It goes beyond the typical frameworks and tools for a more practical understanding. There are even some roles within this book that you would not think about their responsibilities for cyber resilience. This book is easy to follow with practical guidance and helpful information throughout. A must have for people that are in a leadership position within a company.
In 'Building a Cyber Resilient Business: A Cyber Handbook for Executives and Boards,' Dr. Chelly provides an indispensable guide, packed with practical insights to fortify your business against cyber threats. 'Supply Chain Roulette: How Your Third-Party Relationships Can Make or Break Your Business' delves into the intricacies of managing third-party risks, a pivotal aspect often overlooked in the cyber strategy of many organizations. Her latest publication, 'Better, Simpler Cyber,' introduces a fresh perspective on making cybersecurity more accessible and understandable for everyone.
Dr. Chelly's publications are more than just books – they are compendiums of knowledge that offer practical guidance for navigating the treacherous waters of cybersecurity. The unique blend of profound insights and actionable advice in her works is a testament to her expertise and passion for the subject. These books are not just for technology enthusiasts or industry professionals; they are for anyone who wishes to grasp the fundamentals and nuances of cybersecurity.
5.0 out of 5 stars Top notch read for board and executives. Simple and easy read
Reviewed in the United States on February 23, 2023
I really like how the book touches upon various regional aspects; from different areas of focus to some of the shortcomings, and this is helpful to any level of reader – board, CEO, and the rest of the C-Suite.
The chapter for boards is also an excellent read and simple to understand. I like that it provides key emphasis on how both the directors and management should be cyber aware, from their role in cybersecurity to helping board and non-cyber management understand cyber risk, to providing strategic direction in ensuring the organisation is cyber resilient.
5.0 out of 5 stars Essential reading for optimising communication on cyber risk and resilience at C-suite level
Reviewed in the United Kingdom on 17 November 2022
How would you define and communicate cyber risk to the board in terms of business impacts? This book creates a roadmap for c-suite and board comms around cyber risk. The authors define the roles and collaborative responsibilities of c-suite actors in the context of defining communicating and managing cyber risks effectively to build resilience and sustainable policies, procedures, controls and training. Chapter 1 contextualises cyber risks as being not just the CISO's job, but encourages CISOs and CEOs to regularly reflect on how broader economic, political, social and environmental trends are impacting the organisation's strategy.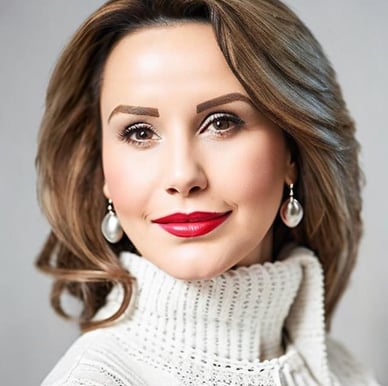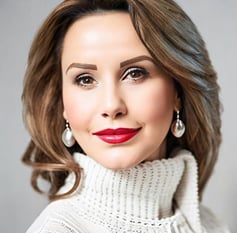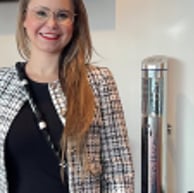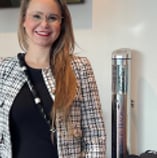 Dr. Magda Lilia Chelly, a globally renowned cybersecurity authority, has carved a name for herself in the industry with an illustrious career that has seen her achieve notable successes and distinctions. Twice recognized by ISFEC Global as one of the top 20 most influential personalities in cybersecurity in 2017 and 2021, her myriad contributions to the field are beyond commendable. These contributions are multifaceted, ranging from authoring insightful books to making regular media appearances and spearheading major cybersecurity events.
As an accomplished author, Dr. Chelly's repertoire now comprises four insightful books. Her maiden book, "Light, Shadow, and Cyber: Vera's Cyber Adventures," effectively combines cybersecurity with elements of science fiction and romance to facilitate cyber awareness for the layperson. This approach has successfully humanized an often technical and intimidating topic, making it relatable and engaging. Her subsequent books shift the focus to business executives, addressing the challenges they face in cybersecurity. The publications include "Building a Cyber Resilient Business: A Cyber Handbook for Executives and Boards," and "Supply Chain Roulette: How Your Third-Party Relationships Can Make or Break Your Business." Her book "Better, Simpler Cyber," published in 2022, serves to further demystify complex cyber issues, demonstrating her continuous commitment to accessible cybersecurity education.
Beyond her books, Dr. Chelly's articulate analysis of cyber-related topics has earned her a prominent position in media outlets across the globe. Her extensive media outreach includes notable features in the Channel News Asia documentary "The Dark Web," and appearances on VTV 1 News, Task Force 7 Radio, and MoneyFM 89.3. Her enlightening discussions also left a significant imprint on Canal Plus and ZDFInfo in 2020 and 2021. Moreover, her dynamic personality extends to non-cybersecurity-related appearances, with credits in films such as "Love Me," "Toute la mort Devant soi," and "Utopium: Song for an Artist."
Dr. Chelly's dedication to fostering cyber awareness is also palpable through her successful events like the groundbreaking Catch the Flag competition for girls in Singapore. This initiative, now in its fourth edition, was launched in partnership with the Cybersecurity Agency of Singapore and has significantly bolstered cyber awareness among young girls in the region.
In her multifaceted career, Dr. Chelly has excelled in numerous roles, from serving as the Information Security Officer for multinational insurance corporations to co-founding a cybersecurity start-up in Singapore, which boasted a remarkable valuation of 7 million SGD in 2020. She also leverages her extensive knowledge and experience as an angel investor in the cybersecurity domain.
Equally captivating in multiple languages, including English, French, Polish, Italian, and Arabic, Dr. Chelly's speeches consistently deliver clarity, enthusiasm, and rich insights. As a sought-after speaker, she addresses a diverse range of topics at corporate events, academic conferences, and practitioner meet-ups. Her areas of focus include cyber risk quantification, business-cybersecurity connectivity, cyber awareness, diversity and inclusion in the cybersecurity industry, and cybersecurity entrepreneurship and investments.
With her scholarly work published by highly reputable platforms such as IEEE, RSA Conference, and the World Congress on Internet Security (WorldCIS-2016), Dr. Chelly's research in areas like future localization and positioning, and education, continues to expand our understanding of cybersecurity.
Embodying an amalgamation of international experience, technical acumen, and multicultural understanding, Dr. Chelly has curated a unique approach to cybersecurity. Her capacity to illuminate this intricate field in an understandable and relatable manner has earned her global recognition, reinforcing her position as a respected thought leader in the cybersecurity sphere.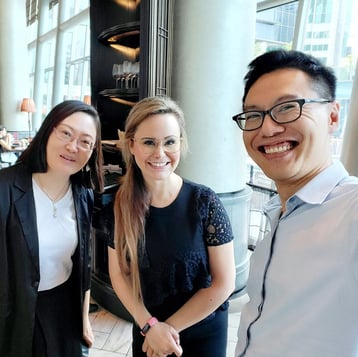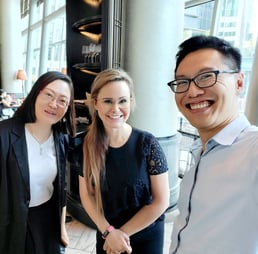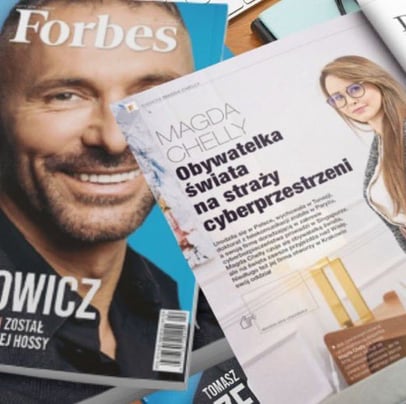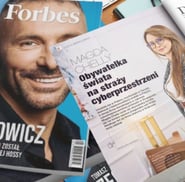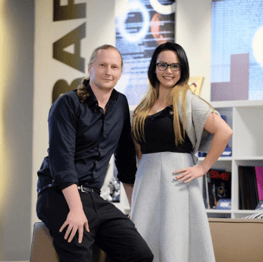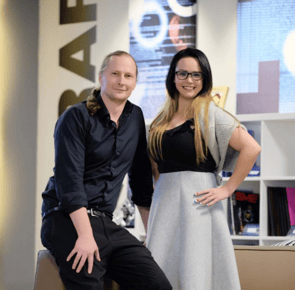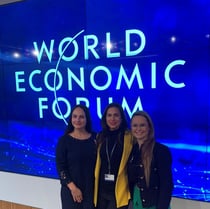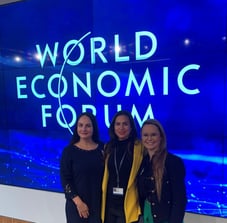 Contact Magda Lilia CHELLY